Israel Antiquities Authority informed they have discovered ancient artifacts during the recent months, ancient artifacts dating as early as the third century.
The ancient artifacts were discovered from two ship wrecks near the northern coastal town. The dates seem to be during the Mamluk and Romain periods.
Israel Antiquities Authority Marine Archaeologists Dror Planer and Jacob Sharvit mentioned, the ships were probably anchored nearby and were wrecked by a storm. The artifacts seem to be personal belongings of personal on board during the wreck.
One of the discoveries was a thick gold ring with green inlaid gemstone that depicts a young shepherd boy dressed in a tunic. The shepherd has a ram or a sheep on his shoulders. The image is a depiction of Jesus as a "Good Shepherd" which should have belonged to an early Christian on the ship.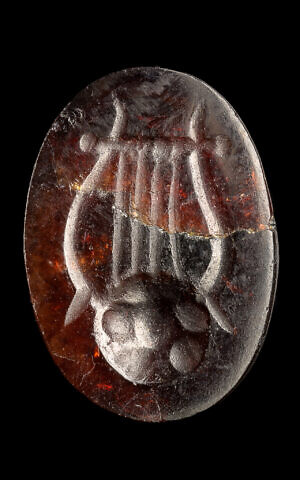 Eli Eskozido, director of IAA said, "Israel's coasts are rich in sites and finds that are immensely important national and international cultural heritage assets, they are extremely vulnerable, which is why the Israel Antiquities Authority conducts underwater surveys to locate, monitor and salvage any antiquities."
The discoveries were at a depth of four meters underwater. Other discoveries include hundreds of silver and bronze roman coins, large hoard of silver coins form Mamluk period and various gen stones.
A red gemstone that was found had a carved image of lyre, known in Jewish tradition as "David's Harp".