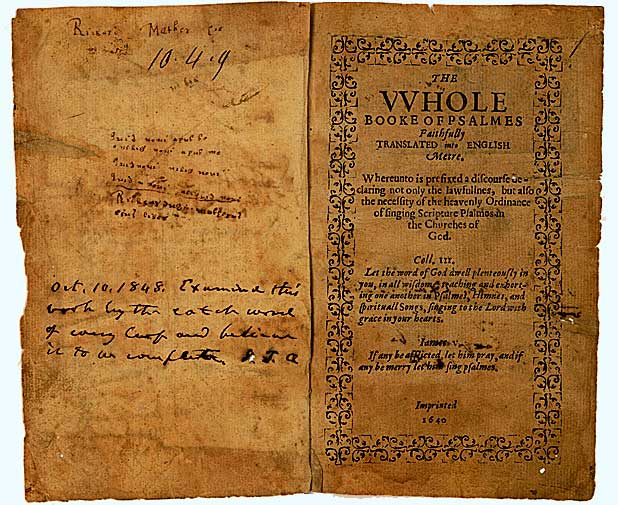 The finest surviving copy of the Bay Psalm Book – the first ever book to be printed in the United States of America will be auctioned in November this year. The auction is expected to fetch an estimated $15 – $30 million.
In the 1640's, the Congregationalist Puritans emigrated to Massachusetts Bay in search of religious freedom. They then started translating and producing versions of the Book of Psalms that was closer paraphrase of the Hebrew originals. The puritans had the originals carried from England. Currently, there are 11 surviving copies of these books.
David Redden, who is the director of Special Projects and the Worldwide Chairman of Sotheby's Books Department, mentioned in his email: ""The Bay Psalm Book was not only the first book printed in America, and the first book written in America.
This little book of 1640 was precursor to Lexington and Concord, and, ultimately, to American political independence. With it, New England declared its independence from the Church of England.
The Bay Psalm Book is a mythical rarity. Unseen on the marketplace for more than two generations, it has become too rare to collect. Yet here it is today, this modest little book printed in the American wilderness but embodying the values that created our nation: political freedom and religious liberty.""